We believe pomade should hold strong and wash out easily. Unlike other oil-based pomades, our water-based gel pomade is a perfect balance of sustainable ingredients that keep you looking sharp without feeling like you have grease in your hair. Gel Pomade brings a semi-matte finish, keeps hold all day, has superior styling, and smells like bathing in Fiji water.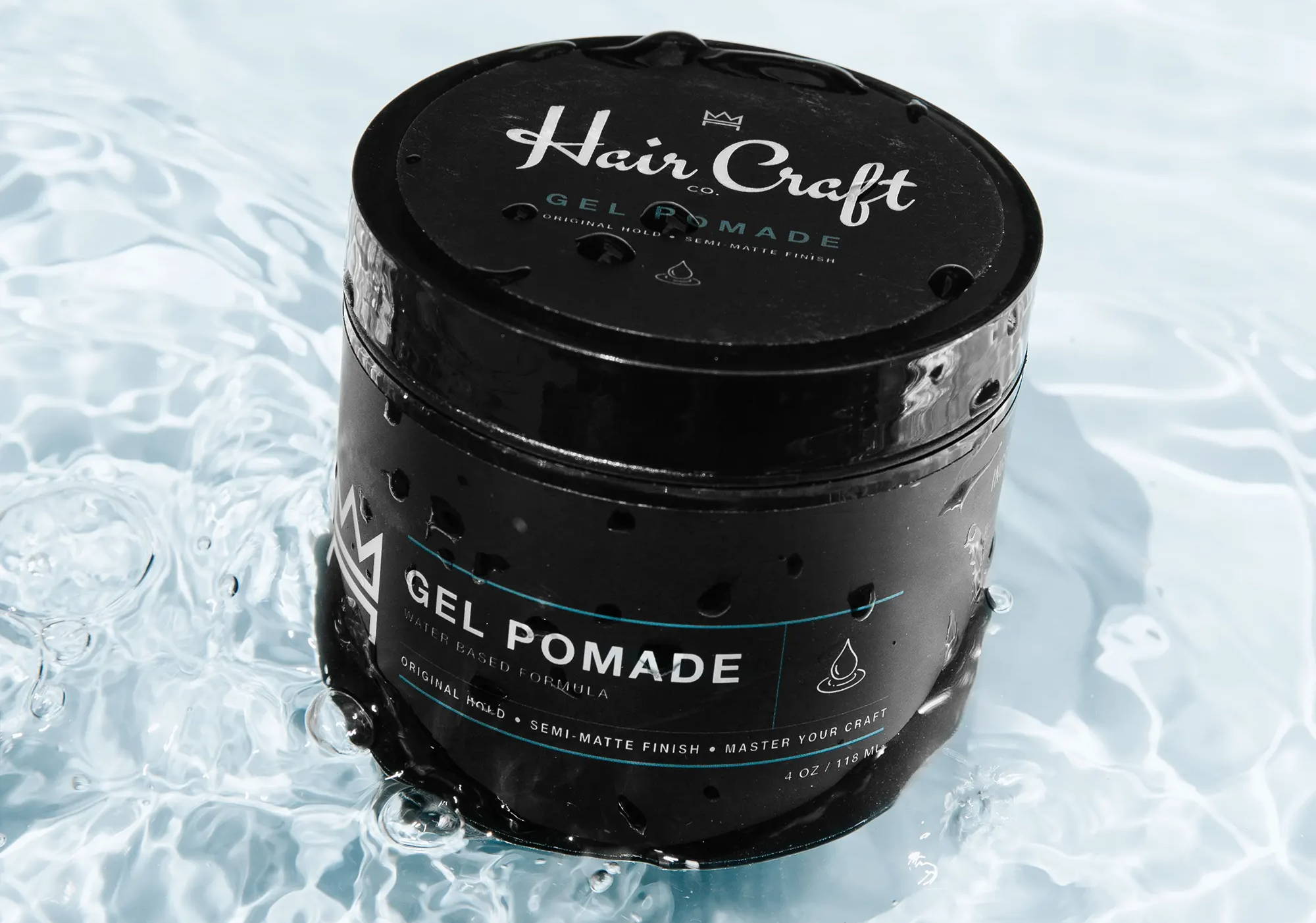 ---
---
Start with towel dried hair. If hair is too wet it will dilute the product and give you a less strong hold throughout the day.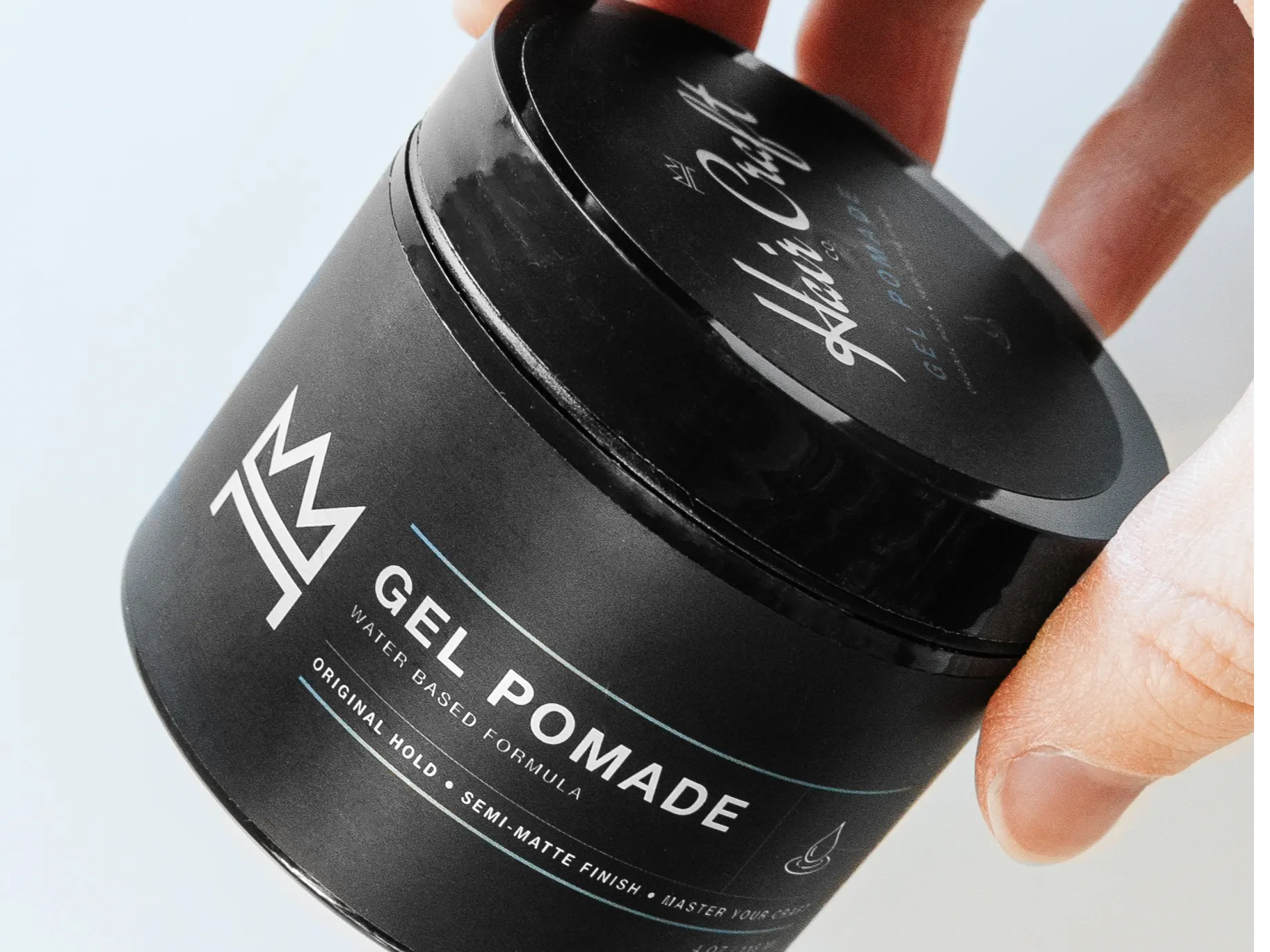 Use a dime sized amount of gel and rub between hands to warm. This will allow for easier application though hair without clumping.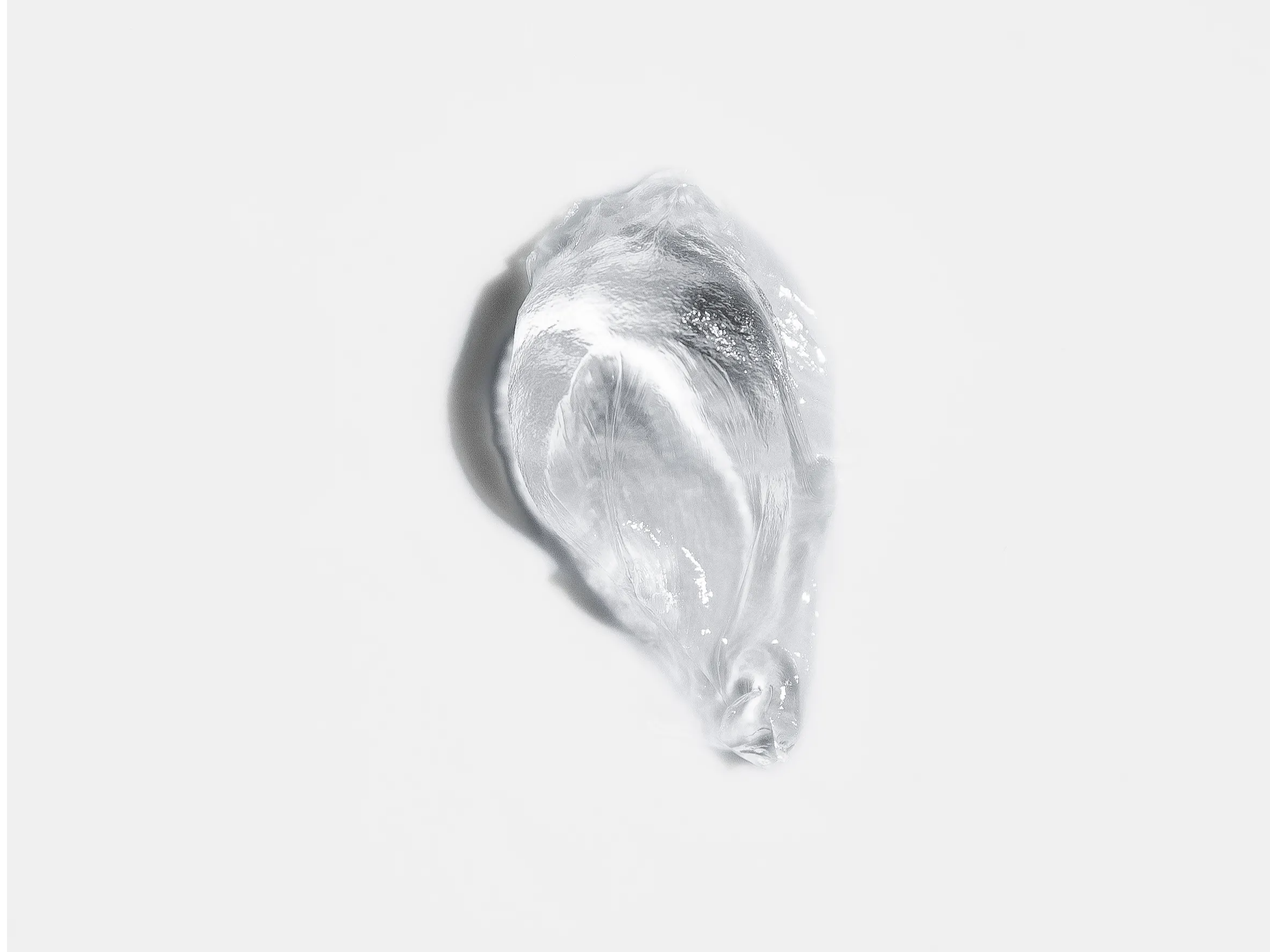 Using more product will give your hair a higher amount of shine and a stronger hold.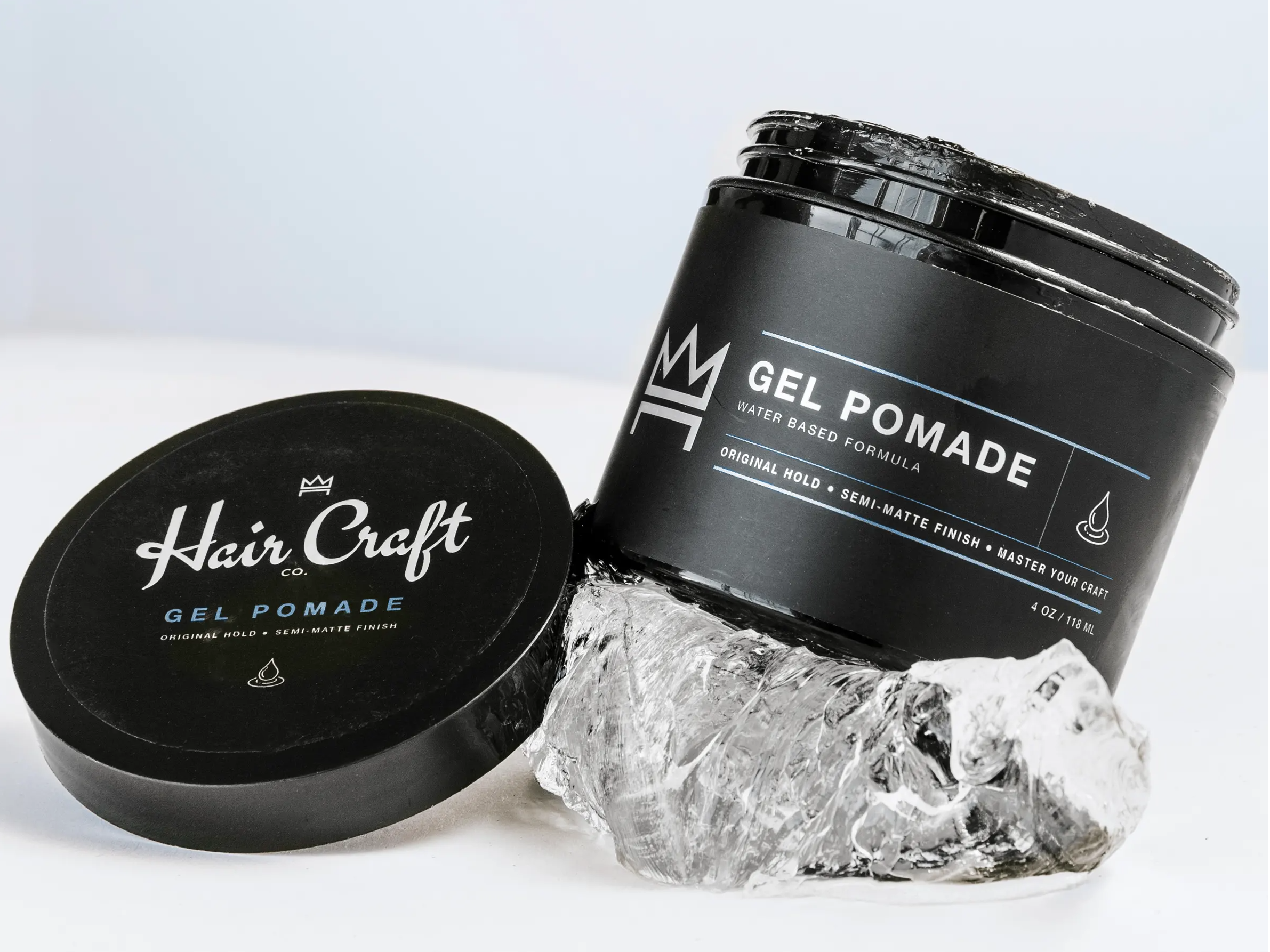 Start applying the product backwards against the grain of your hair, at the roots. Then use excess or add more a bit more product, dispersing front to back and patting down the sides of your hair.
Once applied, use a comb pressing down tightly to create a styled and tapered look.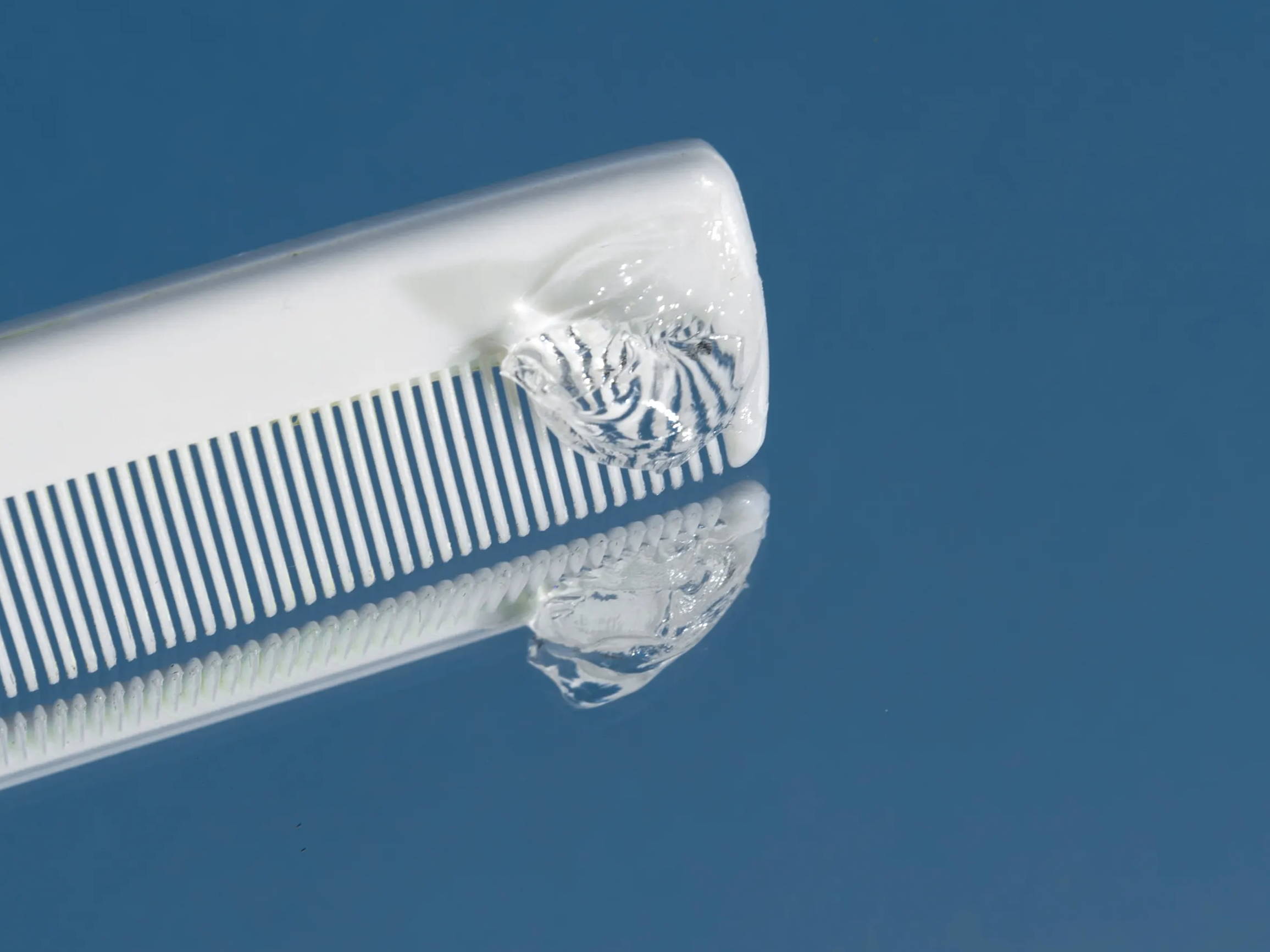 For a looser look, run fingers though your hair to add more volume and rework as desired.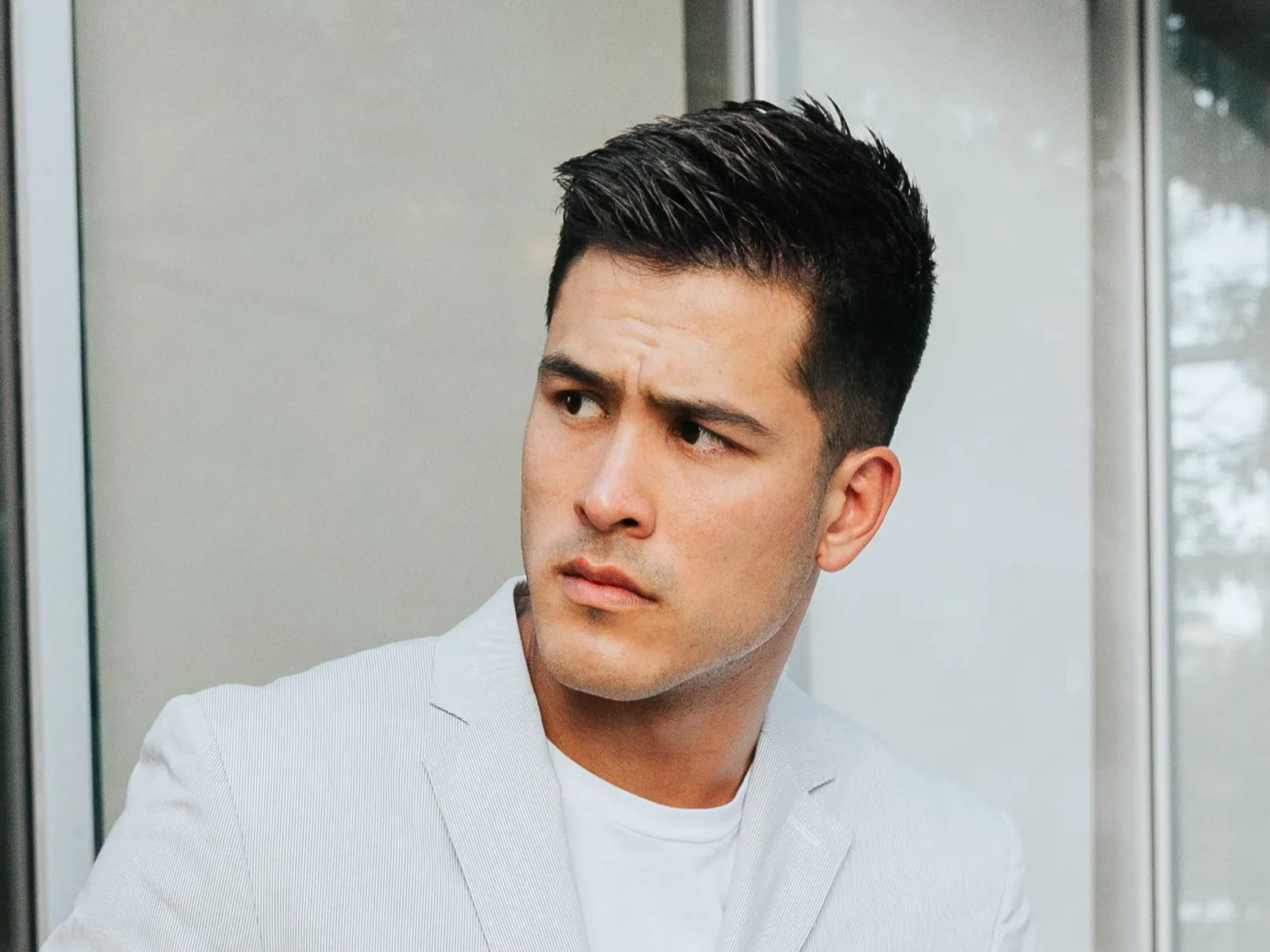 ---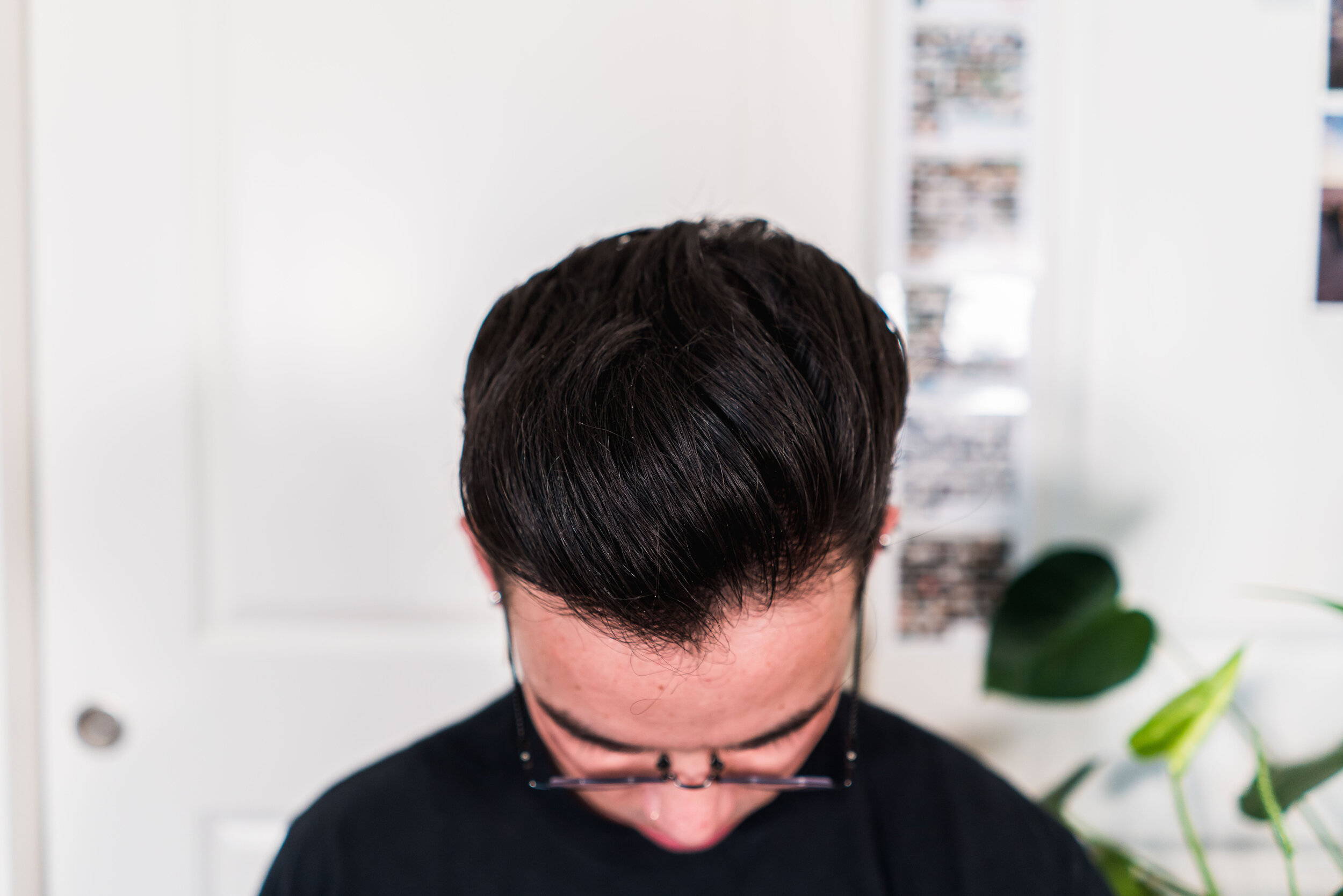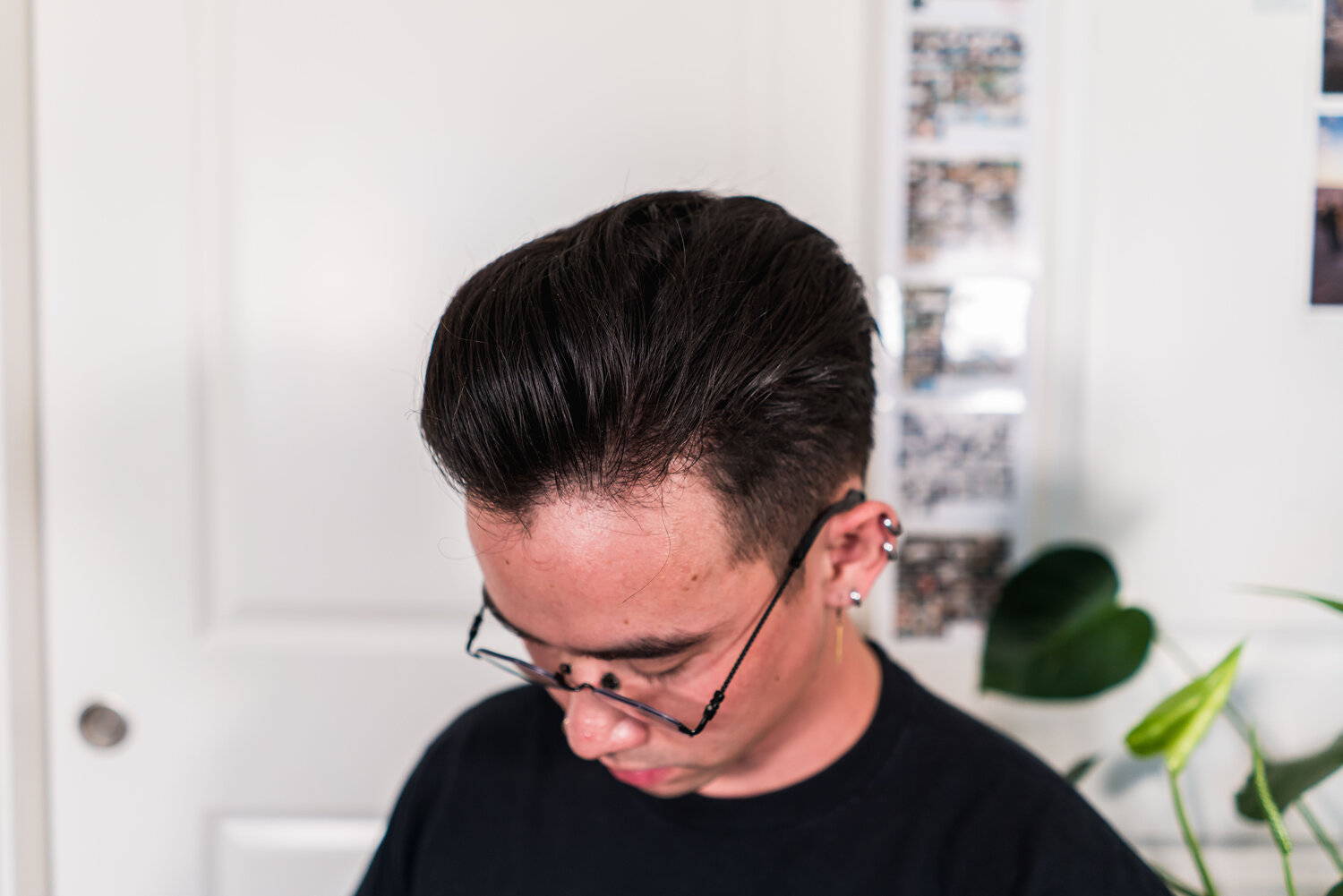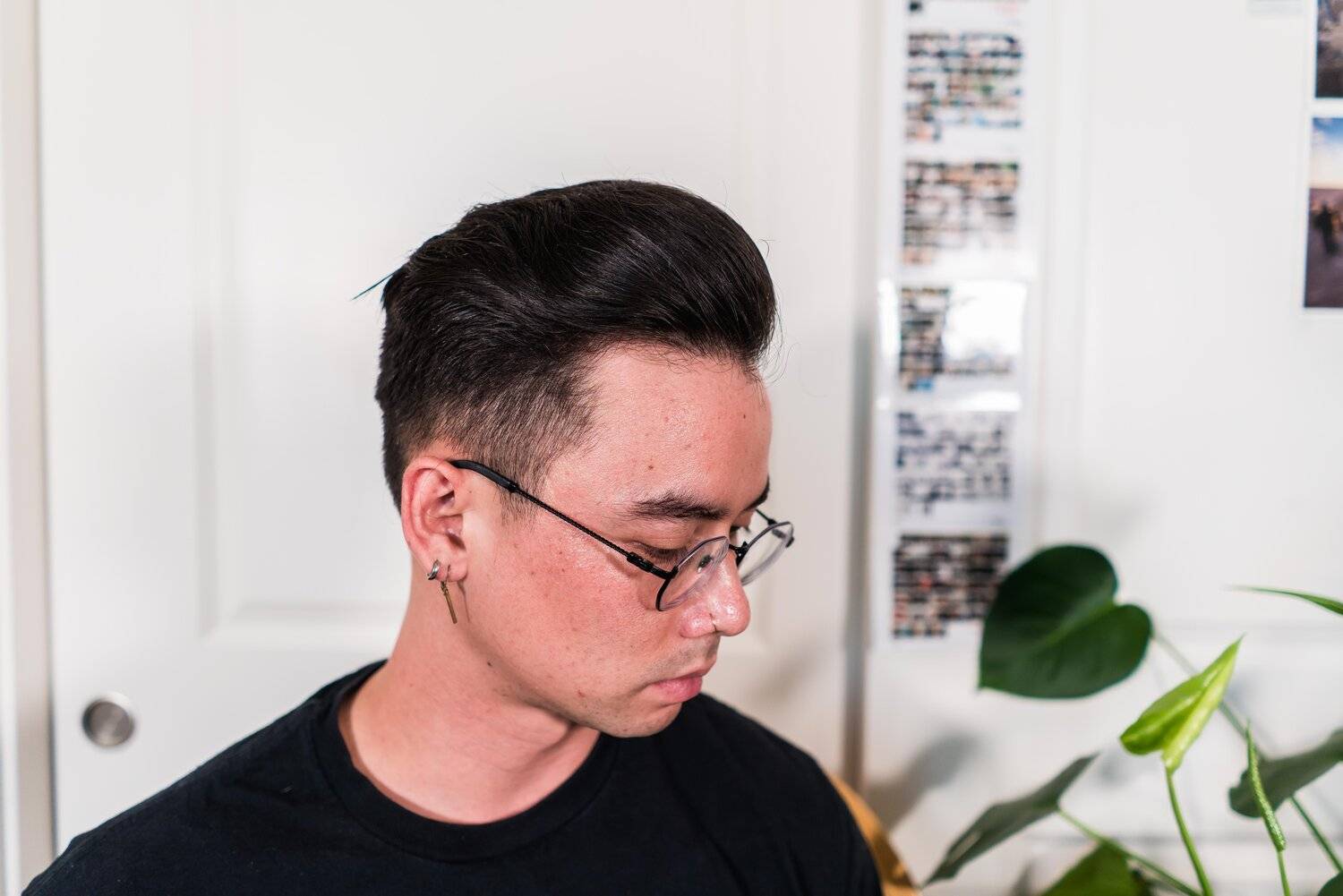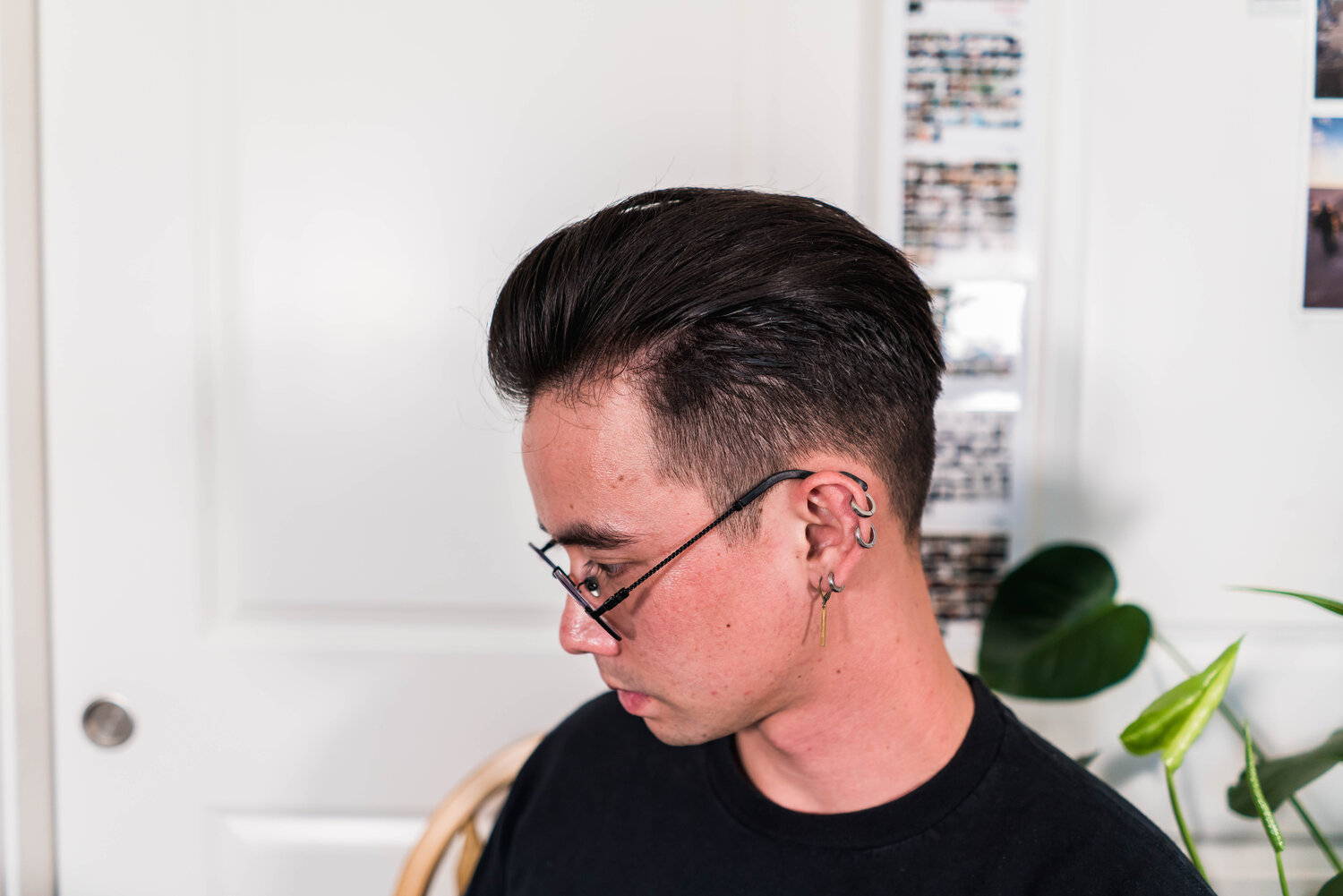 ---